We didn't find any results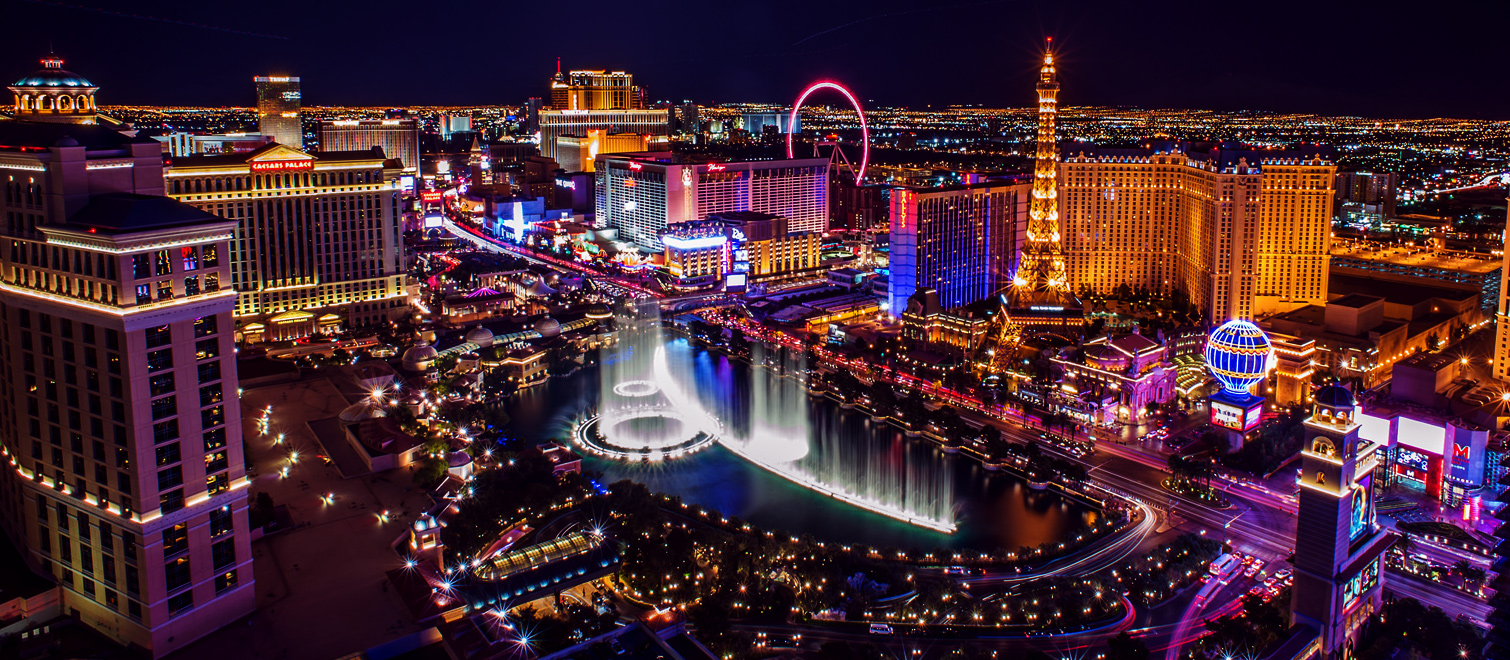 United States
Las Vegas
What happens in Vegas stays in Vegas.
Introducing
Las Vegas provides you with each and everything you might be looking for on a holiday. Whether your looking for entertainment options or good food or casino options or to just relax in the sun, last Vegas provides you with all these in a single place. Among so many different things to choose from, it is difficult to plan your itinerary the right way to explore Las Vegas. Here are a few pointers which you can use to plan your next trip to Las Vegas.
Getting the Accommodation Right
You would be able to find budget hotels as well as resorts. In addition to that, there is plenty of variations in the accommodation options as well. You can get the accommodation option on the strip or off the strip. It depends on the way in which you want to explore Las Vegas. Moreover, you would be able to get some service apartments quite easily as well if youíre looking for budget accommodation. This would not only provide you with more privacy but also ensure that you are able to stay in Las Vegas for a longer period of time. Thus, depending on your requirement you have to 1st get the accommodation right.
Heading out to the casinos:
Even if you do not fancy spending a lot of time in the casinos, you should at least stay over there for a day or 2 in order to experience the fun of gambling. There are plenty of games which have an easy learning curve which would be pretty entertaining for you as well. Just a tip, when youíre gambling it is a good idea to stay away from the drinks.
Opting for spa treatment:
If you plan a vacation in Las Vegas to relax, you can head over to one of the many brilliant spas in Las Vegas. In all likelihood, you would have a good spa in the hotel itself in which you are staying. This would ensure that you do not even have to venture outside for some relaxation.
Evening entertainment:
If you do not fancy spending the evening in the casino, there are plenty of shows as well as performances always going on in Las Vegas. That is why you can catch the entertainment options according to your taste. If youíre looking for some adult entertainment options, there are plenty of theatre shows on that theme as well. You can easily search for them online and you would be able to find the show which is perfect for you. Moreover, if youíre looking for stand-up comedians or street artist's performances, there are plenty of places in Las Vegas to catch those performances as well.
Be prepared for the heat:
As we all know, Las Vegas is situated in the desert. There is why during the daytime, you have to be prepared for the heat. Therefore, you have to plan your day in such a way that you are within the confines of premises during the daytime. This would keep you away from the heat and would help you in having a relaxed vacation. If you have nothing to do during the day, you can just chill out in your hotel itself. Last Vegas becomes much more lively during the evenings and night, up till the morning. That is why, instead of planning to travel during the daytime, it is a much better idea to head over to the tourist attractions during the night.
So, if you really want to experience Las Vegas fully, it is important for you to keep these 5 factors in mind and thereafter only, you would be able to truly experience Las Vegas and explore the various tourist attractions according to your taste.
Downtown Las Vegas
Las Vegas is much more than just the strip. In the last few years, downtown Las Vegas has developed and has expanded as well. Downtown Las Vegas consists of multiple venues to stay, party as well as eat.
Accommodation option:
One of the best accommodation options when it comes to downtown Las Vegas is the golden gate casino. It is one of the 1st casinos to open in downtown Las Vegas. It has comfortable beds, large screen TVs as well as a vintage collection of Vegas photographs on the walls. It would be a better idea to opt for the suite room when staying at the Golden Gate Hotel.
Eat:
If you are looking for a trendy and modern restaurant, ITSY Bitsy is a good option which provides you with some modern cuisine. If you're looking for just some appetizers, Carson Kitchen serves some of the best appetizers in downtown. If you're looking for the Mexican cuisine, it is better to head over to the La Comida.
Nightlife:
The downtown Las Vegas is dotted with the bars as well as pubs which offer you not only some great drinks but also great party venues as well. You can head over to One Bar, Atomic Liquors, and The Parlour if you're looking to combine your drinks with some music and want to enjoy the nightlife of Las Vegas.
CURRENCY $
LANGUAGE English